SPECIALIZING IN FAMILY LAW
Ann Arbor Family Law Lawyers
Divorce & Family Law Practice Areas
By solely practicing family law, Ann Arbor Family Law Attorney Wendy Alton is intimately familiar with family law practice areas, processes and procedures. Whether you are deciding between a traditional divorce, collaborative divorce, or mediation, or you want to understand child custody and child support issues, or you have questions about dividing property and assets, Wendy Alton can help you through these often emotional, difficult and confusing life transitions.
As an experienced divorce attorney, Wendy Alton understands that the breakup of a marriage is a very difficult and emotional experience. She can advise, inform and assist you in decision-making while helping you resolve your legal problems. However, knowing that the ultimate decision is up to you, Wendy Alton focuses on helping you sort through options and creative solutions.
Why go to court if you don't have to? In the Michigan collaborative divorce process, both parties agree to settle out of court. With help from a team of professionals, the divorcing couple is empowered to work through emotional, financial and legal issues together. This is a great way to successfully reach a settlement that both parties feel comfortable with. Couples tend to have a much more amicable divorce when they choose a collaborative process.
Wendy Alton handles divorce and family law mediation two different ways: 1.) as an attorney representing a client who wants to take their family law issues to a neutral mediator to help them create a workable solution, and 2.) as a certified mediator herself, who serves as a neutral problem-solver and with two people she does not already represent.
In Michigan, separate maintenance cases are very rare. Most couples don't understand what is involved in a separate maintenance agreement, and just how similar it is to an actual divorce. Ann Arbor attorney Wendy Alton strives to educate clients on the details of separate maintenance agreements and their long-term consequences.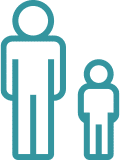 If you are married and filing for divorce, child custody is something you must resolve within that divorce. Custody is also very important for non-married parents and can be established by filing an action for custody. Once custody has been established by an order or judgment, post-judgment child custody is difficult to change. Wendy Alton can help you understand and navigate issues of legal and physical custody while keeping the child's best interests at heart. She can also assist with child custody issues as a certified neutral mediator.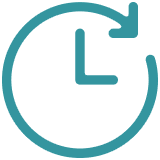 Parenting time is the schedule that each parent has with their children. Parenting time agreements should encourage strong parent/child relationships with both parents, and Wendy Alton can help you structure a plan that serves the interests of the whole family. She can also serve as a certified neutral mediator to help parents resolve parenting time issues.
Learn More About How Wendy Can Help With Parenting Time Issues »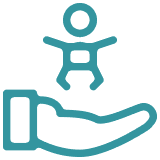 Michigan has fairly straightforward guidelines when it comes to determining child support. However, parents' situations often change, between income going up and down, layoffs, job changes and daycare cost changes. Attorney Wendy Alton can help clients address requests for child support modifications as an attorney or assist with child support negotiations as a certified neutral mediator.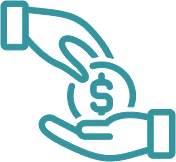 Spousal Support / Alimony
Spousal support (also called alimony) is based on more than just a difference in income between spouses. While the court does consider income while deciding whether it will award spousal support, income is only one of 11 factors the court reviews. Wendy Alton can help you understand all the determining factors in spousal support awards, as well as represent you in negotiations, court or mediation. She can also assist with spousal support issues as a certified neutral mediator.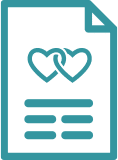 Prenuptial agreements determine what will happen with a couple's money or property if they divorce or die. These agreements can dictate how the couple will make purchases and share debt, and whether spousal support will be awarded if they divorce. Wendy Alton can help you understand how a prenuptial agreement could help in your specific situation. She can advise you, review a drafted prenuptial agreement with you, and draft one for you and your soon-to-be spouse.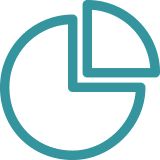 If you are on a tight budget, or you just want to pick and choose the legal services you need, then limited scope representation may be a good option for you. You can hire Wendy Alton for a specific service such as general advice, drafting a document, reviewing a settlement agreement, hearing representation, motion drafting, coaching you before a mediation or assistance with negotiation.

Choose a Compassionate, Understanding Family Law & Divorce Attorney
Ann Arbor Divorce Lawyer Wendy Alton offers honest, straightforward advice and spends time educating you on your options. She can help with divorce, custody, parenting time or support issues, whether acting as a mediator, a collaborative divorce attorney or a litigator. She's a compassionate advocate who empowers you to creatively resolve family conflict.
Contact Ann Arbor Divorce Lawyer Wendy Alton for a No-Cost Consultation
Contact Wendy online or call 734-673-3567 to request a complimentary consultation. Discuss your family law issues directly with Wendy and she'll help you explore options on how best to proceed with your case.